Region of Liptov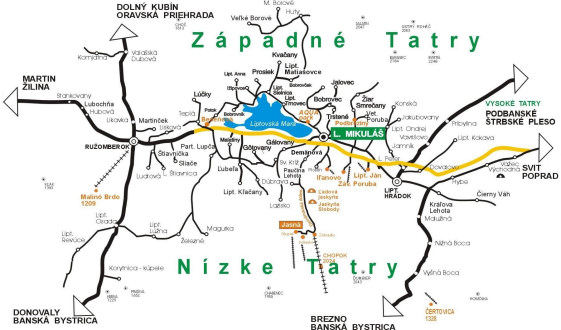 In summer time, the main activity is trekking. Tatras National Park and its well preserved nature offer hundreds of kilometers of trekking paths up to the height of 2500m above sea level. In winter time, it is a heaven for skiers, cross-country skiers, ski alpinists and snowboarders. Slovakia usually has great winters. Children can learn skiing in one of many ski-schools, enjoy the snow-balling and winter fun. It is an ideal place for walks in a quiet winter nature, too.
Liptovska Mara is the destination for water sports lovers (including windsurfing, water skiing) and fishing enthusiasts. For those enjoying the slow pace of the peaceful environment, there is a boat cruise around the lake.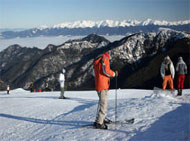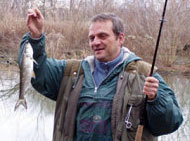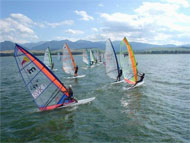 There is no better spot for adrenaline sports in Slovakia than Liptov. You can try rafting or kayaking on Bela or Vah rivers, paragliding from the mountains, amateur flying, horseback riding or rock climbing.
Liptov region is full of hot thermal springs. There are several water parks - Aquapark Tatralandia, Besenova or thermal pools in Liptovsky Jan. They are massively used in winter too, swimming in warm thermal water is a fantastic relax after a day spent skiing.
Region's history was eventful and is well presented in lots of museums in the area (history museum, speleo museum, Janosik museum - Janosik is a local hero, an alike of Robin Hood in England). There is a very interesting open air museum on Celts, first inhabitants of this area, and their lives during Iron Age.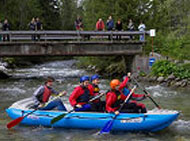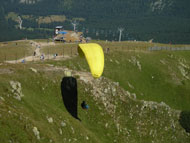 Another open air museum presents Middle Age to nowadays life of Liptov people in a village of Pribylina and they organize shows, festivals and fairs during summer holidays. Some of the houses flooded when Liptovska Mara Dam was built, in the seventies, are reconstructed here.
The village of Vlkolinec, near Ruzomberok is also an open air museum, protected by UNESCO, but the rarity is, that people still live in it.
A little further from Liptovsky Mikulas, towards Poland, another open air museum Zuberec shows the lives of people of neighboring region of Orava.
You can find many caves and grottos in Slovakia, most of them open to public. Two out of three most beautiful ones are in Demanova valley, 10 minutes from Liptovsky Mikulas.
Open hour
Reception is open:
Monday

8:00 - 21:00

Tuesday

8:00 - 21:00

Wednesday

8:00 - 21:00

Thursday

8:00 - 21:00

Friday

8:00 - 21:00

Saturday

8:00 - 21:00

Sunday

8:00 - 21:00
Apartments Liptov
Adress: Ul. 1. Mája 1205 031 01 Liptovský Mikuláš
E-mail: recepcia@aliptov.sk
Telephone: +421/907 782 873
GPS: 49.0789855 19.6355207